Probe into Nazis and Jewish Art Exposes 'Dealer to the Fuhrer'
Photo: Hildebrand Gurlitt (middle) in Düsseldorf (1949), © Stadtarchiv Düsseldorf 025-100-049 /Iris Volkhardt-Forberg/dpa
Hildebrand Gurlitt amassed 1,
---
Photo: Hildebrand Gurlitt (middle) in Düsseldorf (1949), © Stadtarchiv Düsseldorf 025-100-049 /Iris Volkhardt-Forberg/dpa
Hildebrand Gurlitt amassed 1,500 pieces worth $1 billion today that he insisted were legally bought from Jews fleeing Holocaust; sold art to finance Hitler's war effort. His son and heir has collection seized by German authorities
A German art collector who came to possess 1,500 masterpieces previously owned by Jews had close ties to the Nazi party and was even known as the "dealer to the Fuhrer," German newspaper Der Speigel reported this week.
According to the report, Hildebrand Gurlitt, who died in a car accident in 1956, had connections in high-level Nazi circles and was involved in the systematic looting of Jewish property during the Third Reich. Much of the art had been transferred to an Austrian museum in the city of Linz, where Hitler had hoped to amass the largest, most expensive collection in the world.
Report: Goebbels behind sale of Nazi-looted art
A recent raid by the German authorities at the Munich apartment of Gurlitt's son and heir, art collector Cornelius Gurlitt, uncovered the collection, today valued at nearly $1 billion.
Cornelius has tried to re-claim the artwork, which was seized by the German authorities. He claims the pieces were purchased legally during the 1930s at low prices from Jews who were seeking to cash in on their property before fleeing Germany.

Munich apartment where art trove was discovered (AFP)

Limited information on Hildebrand Cornelius' activities was known in the immediate aftermath of the Holocaust. In 1945, a special unit of the US army in charge of returning to the rightful owners property pillaged by the Nazisarrested Hildebrand and discovered a portion of the enormous collection he assembled.
According to documents from the American unit cited in the Der Spiegel report, Gurlitt was described as "an art collector from Hamburg with connections within high-level Nazi circles. He acted on behalf of other Nazi officials and made many trips to France, from where he brought home art collections."
Gurlitt had been instructed, by Hitler's command, to sell modern pieces which the Nazis had deemed "degenerate art" to raise funds for the German war effort. The Jews who attempted to escape Germany during this period sold their prized possessions for pennies on the dollar, simply to finance their way out of the country.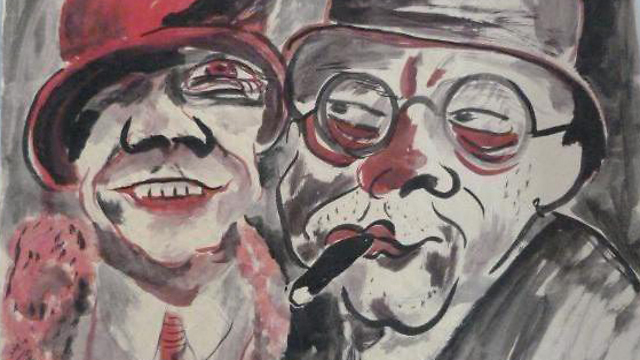 Work looted by Nazis (Photo: EPA)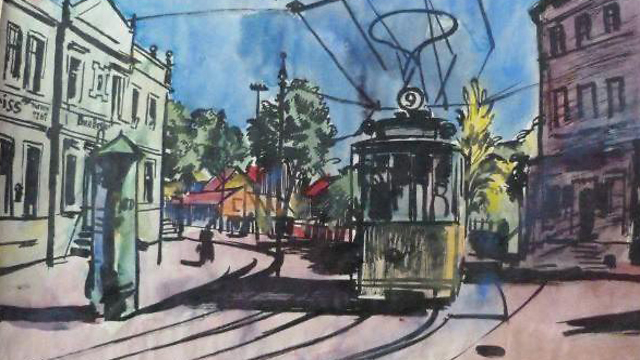 Stolen artwork (Photo: EPA)

It was previously reported by German newspaper Bild that more than 200 pieces from the collection had been sold to Hildebrand for a symbolic price by Joseph Goebbels, Hitler's propaganda minister.
Spiegel revealed that at the height of the war, Hildebrand developed a relationship with Cornelius Müller Hofstede, head of the Silesian Museum in Breslau, who confiscated works of art from Jews and sent them to Hildebrand to sell. Hofstede worked closely with the Gestapo and used his access to walk into Jewish homes and pick out selections for his museum.
During his three-day interrogation by the Americans in 1945, Gurlitt tried to change his image, telling the Americans he acted out of fear because he had a Jewish grandmother. He said he was scared of being sent to the work camps and thought it better to cooperate with the Nazi authorities.
Gurlitt was subsequently released by the Americans, and went on to become the director of a Dusseldorf museum, and in 1950 the 140 pieces seized by the US were returned to him, the report said.
Like his son, Hildebrand Gurlitt also claimed that some of the artwork they discovered in his residence had been bought by his father long before the Nazis' rise to power. But one of the paintings in question was purchased in 1935 from a Jewish journalist for just 600 Reichsmark.
The Americans eventually returned the painting to Hildebrand, and it was sold in 1972 for almost $40,000 ($223,463 today). According to Spiegel, the journalist who sold Gurlitt the artwork, Julius Ferdinand Wolf, committed suicide along with his wife and brother rather than go to a concentration camp.
Another seller to Gurlitt, a Jewish doctor from Hamburg, tried to reclaim his property after his release from Sachsenhausen concentration camp, the report said. But Gurlitt refused to pass on any information on the buyer of the art, the paper said.